Description:
To view other Loan Officer history go to www.nmlsconsumeraccess.org 
Find the LO NMLS number on the pre-approval and put this in www.nmlsconsumeraccess.org. From here you can get the employment history of the Loan Officer on your approval letter.
Example - Ken Graczak - NMLS 184394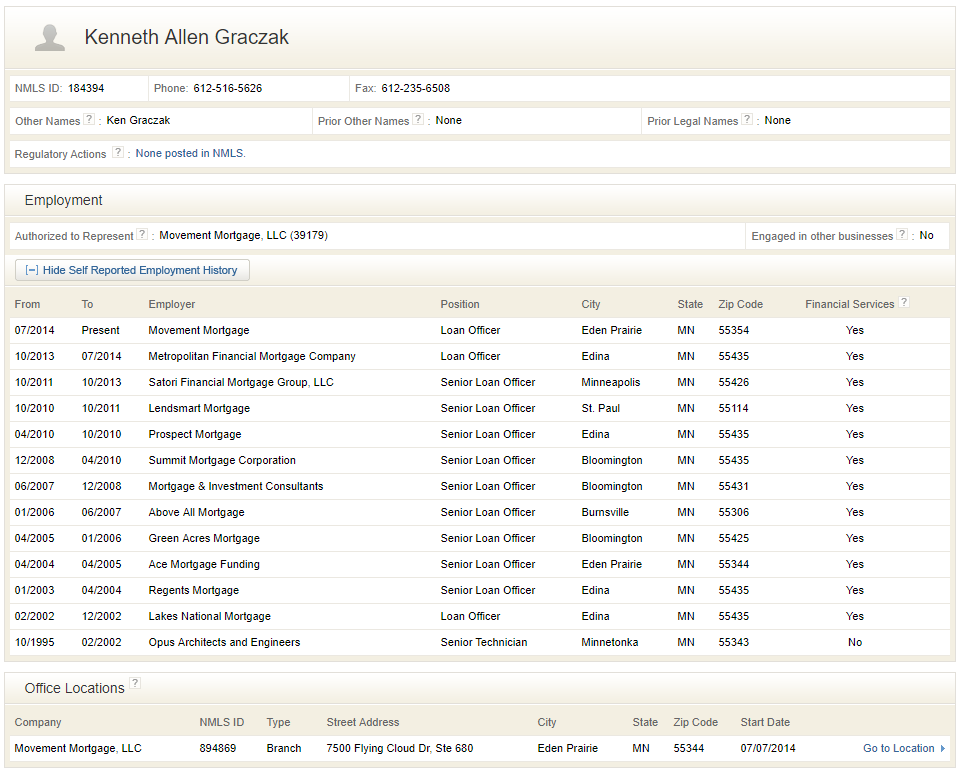 Bio:
KEN GRACZAK:  Collaboration • Coordination • Communication • Capability
My business philosophy and model center around the above four words. I COLLABORATE with real estate professionals and manage a pipeline of leads to incubate and develop business as well as help consumers to become homeowners. I COORDINATE the pre-approval and lending processes with a skilled team and act as a liaison between agents, borrowers, processors and underwriters to give clients the best possible experience and close on time. COMMUNICATION is key for my team and me, not only during the shopping and transaction phase, but also after closing to handle questions and cultivate future repeat business for my team and my agent partners. I have a great deal of CAPABILITY as a Loan Officer, as a lender with a wide array of products to fit multiple situations and also as a marketing partner to assist agents with their own business development.
www.KenGraczak.com